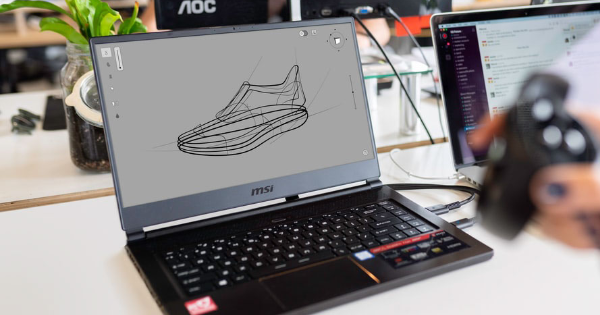 What Is Engineering Design and Development?
When you go to the store, you see lots of different items on the shelves. Sometimes, the product or the packaging might grab your attention and gain your notice. You may choose one product over another because of the way it looks or because of the packaging around it. What you probably don't do is consider who designed that product, who picked that packaging, and how important this process actually is.
Engineering design and development is ultimately behind all those products, and it's the professionals who perform these services who are actually responsible for all those buying decisions you make. The way a product and its packaging look are extremely important, and it's all due to engineering design and development.
How Engineering Design and Development Shape Business
In one survey, 64% of respondents said they purchase products off the shelf without researching the item if they like the packaging. Design matters. The way products look and the packaging used for them make a huge difference and do a whole lot to influence buying decisions. It's all due to engineering design and development. Professionals in this field are responsible for the way that products look and for the packaging those products are presented in.
Engineering firms do a lot more than design railroads and bridges. Engineering is used in all kinds of product marketing and product manufacturing, though many people don't realize this. But any time a company wants to make a new product, they need an engineer to help design that product. Every time a company changes the look for a product, such as putting lotion or shampoo in a redesigned bottle, an engineer is behind that design. The bottles, bags, and containers that your products come in were actually created and designed first by an engineer. Later, the drawings and schematics submitted by the engineer become real items you can purchase.
Any product design firm will have engineers on staff who specialize in designing products and their packaging. Often, firms like this also employ marketing professionals who can provide insight on how to grab customer attention and what appeals to buyers the most. When you're looking for professionals who specialize in engineering design and development, you can turn to product design firms or a local engineering firm to find these specialists. There are many different options when it comes to engineering firms in Charlotte NC, for example. Start searching for companies like this that hire professionals with a background in engineering design and development and you'll find plenty of options when you need one of these specializes to design a product or product packaging for your business.
Why Engineering Design and Development Matter
It doesn't matter how great a product is if it's wrapped in horrible packaging. No matter how useful, how tasty, or how wonderful on every level, a product that looks unappealing isn't going to be a big hit with consumers. People want to buy something that looks good, even when they're buying a simple bottle of lotion. The packaging of the product itself is just as important as the product. You want to present products in the best possible way. You want them to be attention-getting and you want them to be attractive.
Just think about the items you buy and why you buy them. If you really think about it, you'll start to realize that the way products look has greatly influenced your buying decisions. This is why engineering design and development is so essential, and something that no business can ignore. Companies that manufacture products need to put as much money and effort into engineering design and development as they put into creating the product itself. Because no matter how great something is, no one is going to buy it if it's not presented in an attractive, attention-getting way.
Engineering design and development matter. Put effort into this, and hire a professional who has these skills when needed, in order to sell more products and get more customers.
https://www.coredesign-inc.com/wp-content/uploads/2020/05/engineering-design-and-dev.png
315
600
Derrick Rehn
https://www.coredesign-inc.com/wp-content/uploads/2016/05/CoreDesign-Logo.png
Derrick Rehn
2020-05-12 15:07:22
2020-05-12 15:07:22
What Is Engineering Design and Development?